Palmetto Trail: Croft Passage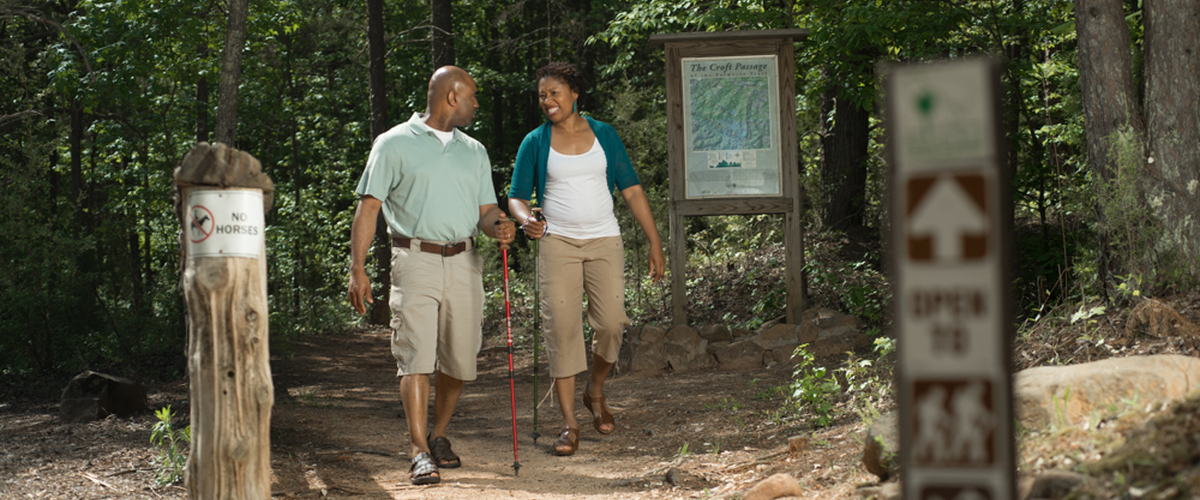 Explore part of the 'Mountains-to-the-Sea' Trail. This multi-use trail servers hikers, mountain bikers, and horse riders. Hikers can use the entire trail, but horses and bikers only parts of it. The 12.6-mile trail enters Croft at the Glenn Springs Passage trailhead and crosses the 65-foot Advance America Bridge over Fairforest Creek. This is the longest footbridge in any SC State Park. Hikers and equestrians follow established trails to the east and north while mountain bikers follow roads to the west and north until all join at Henningston Road. The newly built trail from mile 8.5 to the northern trailhead follows ridges, crosses drainages, and hugs Kelsey Creek to the historic Cedar Springs area. Be on the lookout for remains of old homesteads.
Length: 12.6 miles
Difficulty: Moderate
Trail Uses:



Points of Interest on this Trail:
Visitor Center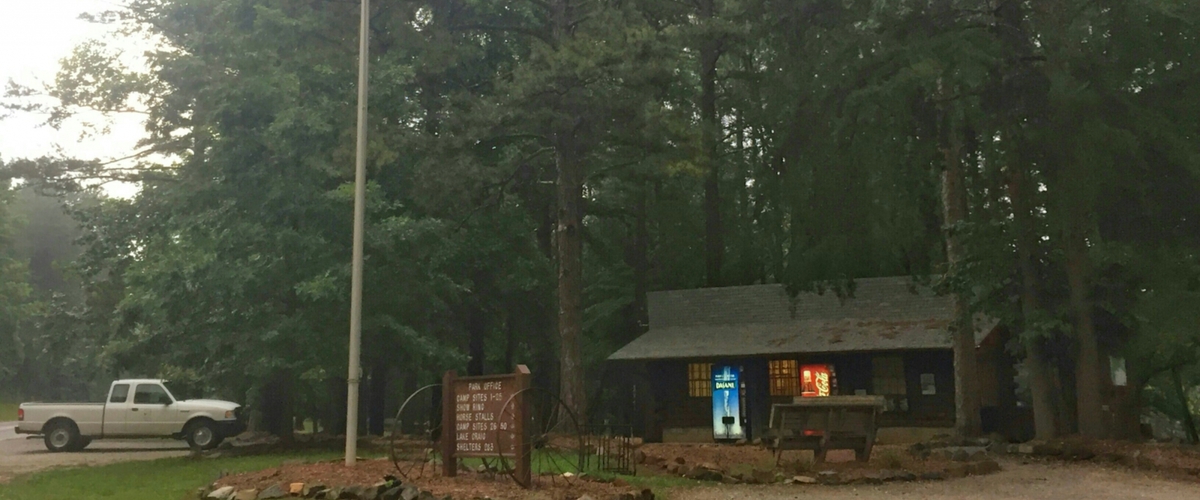 In the heart of the this 7,054-acre outdoor playground is the Visitor Center. Stop by for information about the the park, trails, camping, picnicking and boat rentals. There's a small store with snacks, drinks, ice, fishing gear and gifts.
Palmetto Trail: Trailhead Parking at Dairy Ridge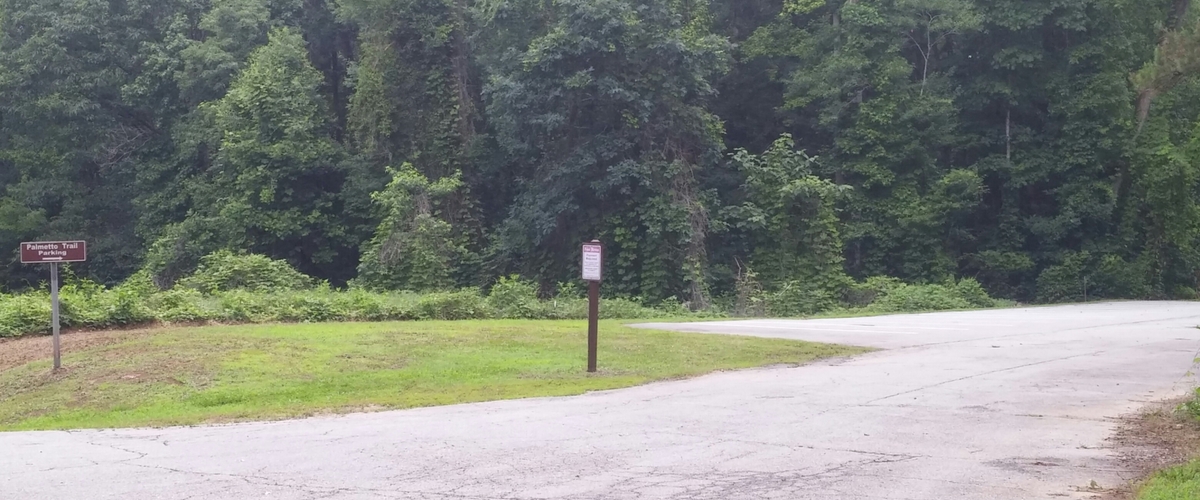 This parking area is located outside of the park gate, though be aware there is an admissions fee for using the park. This parking area is at the trailhead for The Palmetto Trail, South Carolina's "Mountains-to-the-Sea Trail" which, once complete, will run over 425 miles through the state. This portion of the trail, known as the Croft Passage, covers over 12 miles.
Palmetto Trail Croft Passage: Advance America Bridge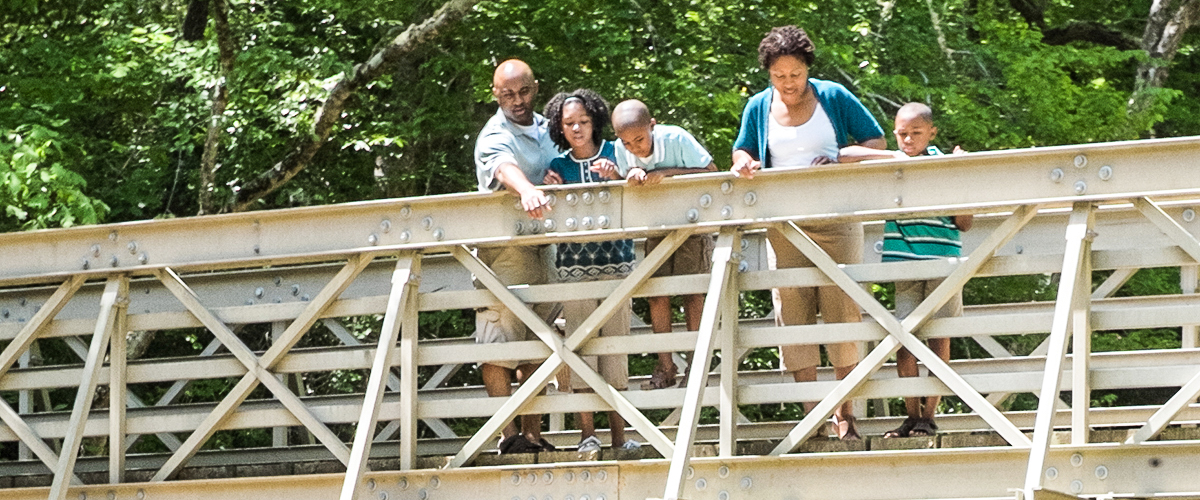 This is the longest fiberglass bridge in the SC State Park Service. Built in 2008, it is part of the Palmetto Trail and was a huge step in linking the trails together at the Park into one complete system. It was made possible thanks to a grant from Advance America and the Palmetto Conservation Foundation.
Palmetto Trail Croft Passage: Bridge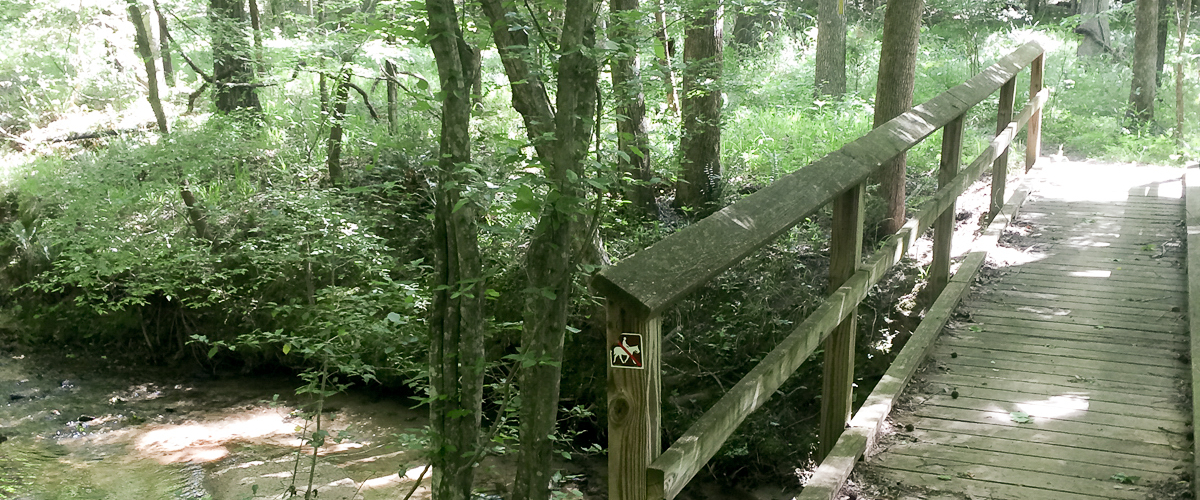 One of the many bridges that have been put in over the years by park staff with the help of volunteers. Note that horses ford the creek downstream.
Palmetto Trail Croft Passage: Fox Holes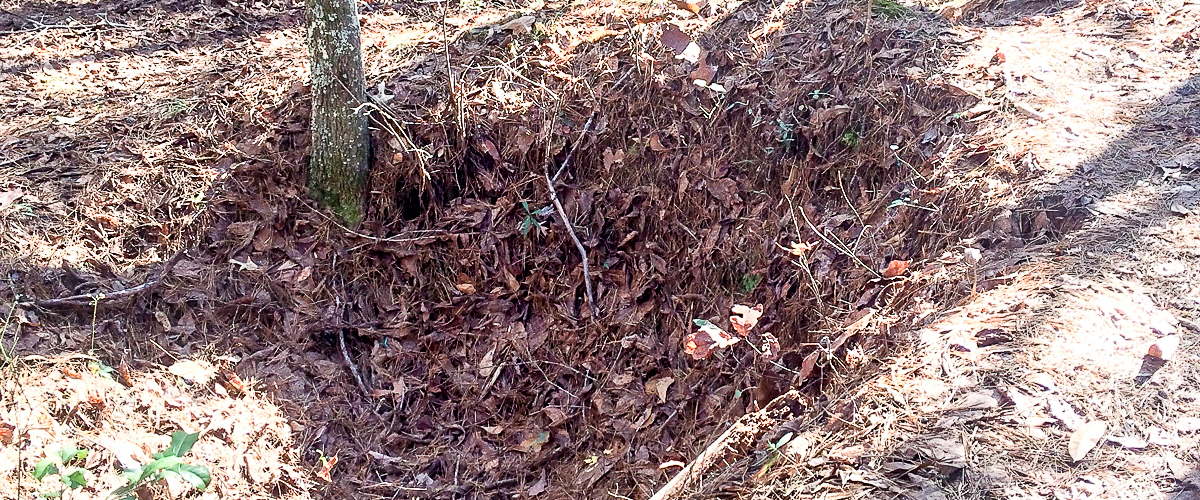 You can find many fox holes in the park since it was formerly an Army training camp during WWII. Some still have sandbags in them.
Palmetto Trail Croft Passage: Iron bridge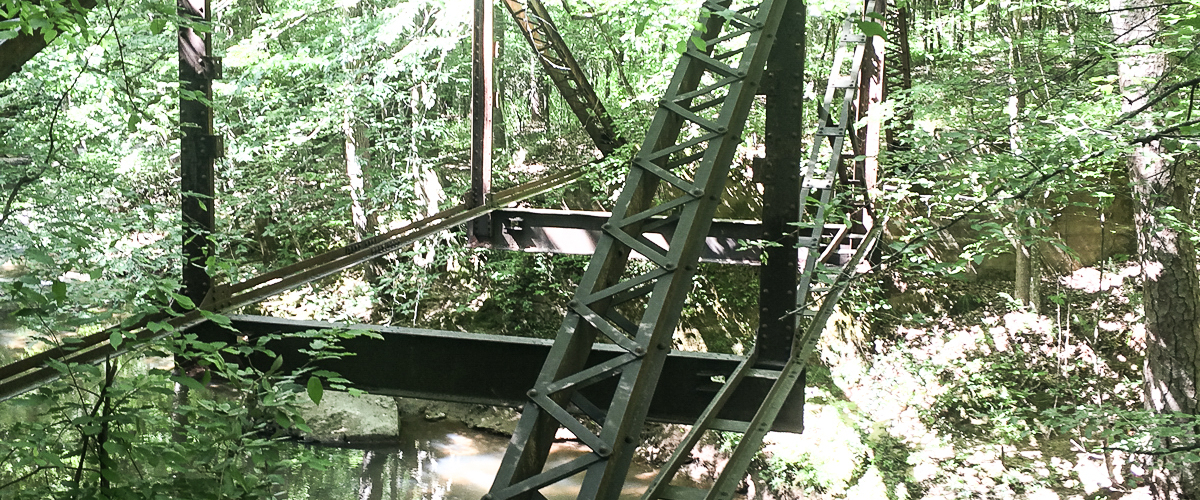 This bridge is located about ½ mile south off the Palmetto Trail and is one the 3 iron bridges on the park. These iron bridges were built in the late 1800's to the early 1900's by the Virginia Iron Works Company. This was an old wagon road used to cross over Kelsey Creek and was known as Walker Road, as it led to Walker Mill.